Stations of The Cross Mosaic's at Torrington
Opus by Bronwen Gordon (Pulsford)
Bronwen Gordon came to create the Stations of the Cross at the Church of the Holy Family, Torrington because she was a close friend of parishioner, Grania Luttman-Johnson and her family. This mosaic work was not her usual medium. She was well known for working in stained glass.

Bronwen was born to Scots Episcopalian parents in 1922, and converted to Catholicism when a student at Edinburgh College of Art in the early years of the war. Bronwen served in the Wrens during the war and was a member of the plotting room (Fort Southwick) during the D-Day Landings. She lived in Edinburgh and East Lothian.
She married the painter Charles Pulsford in 1949, but as an artist she was always known by her maiden name, Bronwen Gordon.  In 1960 she moved to England when her husband's teaching job took them away from their origins, first to Loughborough, then to Wolverhampton and finally to Suffolk and to Cambridge.
She had three children, Mark, Anna (d. 2006) and Benedict. Her husband died in 1989.  Her spiritual teacher and guide was Fr Anthony Ross, the Dominican chaplain to the University of Edinburgh, and she remained a Dominican Tertiary all of her life.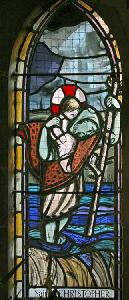 Among her work in Catholic houses of worship are her (engraved glass) Angel Windows at Blackfriars in Cambridge and her leaded lights (stained-glass windows) for the rotunda church of St Michael (Parish of Blessed Carlo Acutis) Wolverhampton, consecrated in 1968.
More typical of her output were representational (devotional) windows made in the traditional manner, with her inspiration the Anglo-French iconographies of Chartres and Canterbury and her deep attachment to late medieval (early Renaissance) Italian art. The majority of her work is to be found in Anglican parish churches, particularly in the diocese of Lichfield and in East Anglia.
Bronwen, during her long years of widowhood, was ever-active as an artist, mother, grandmother and with an extraordinary talent for long and deep friendships with wonderful, cerebral women, one of whom was Grania Luttman-Johnson.
The 14 Mosaic Stations of the Cross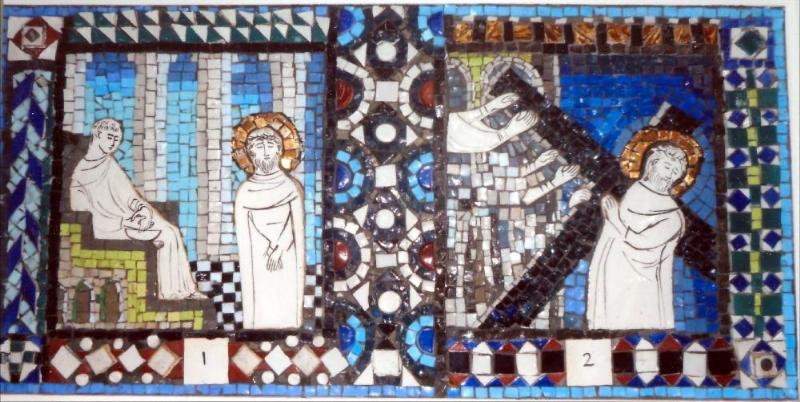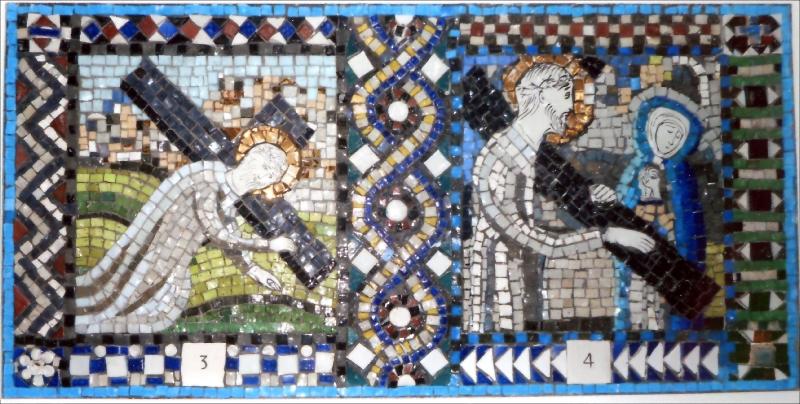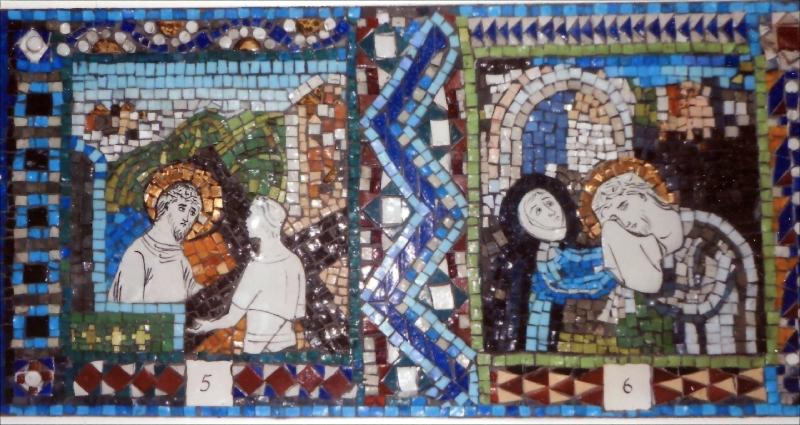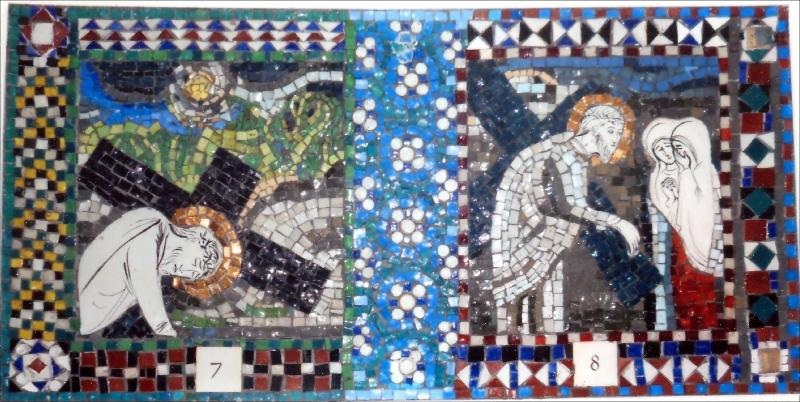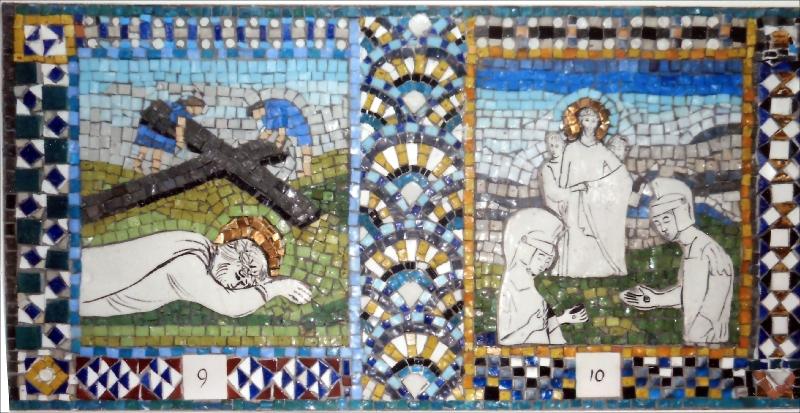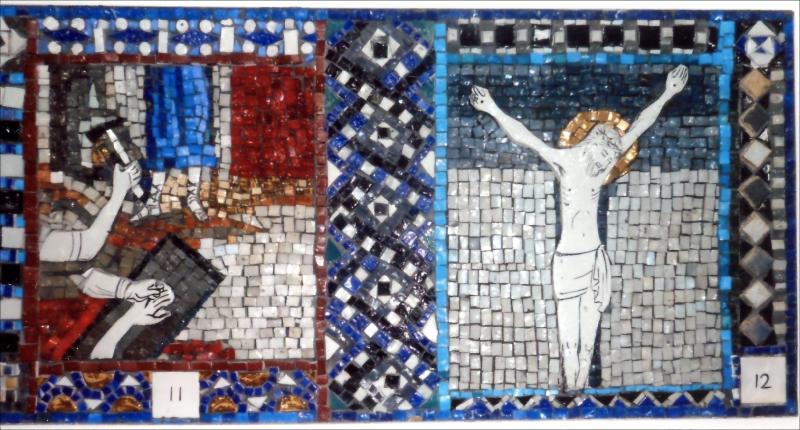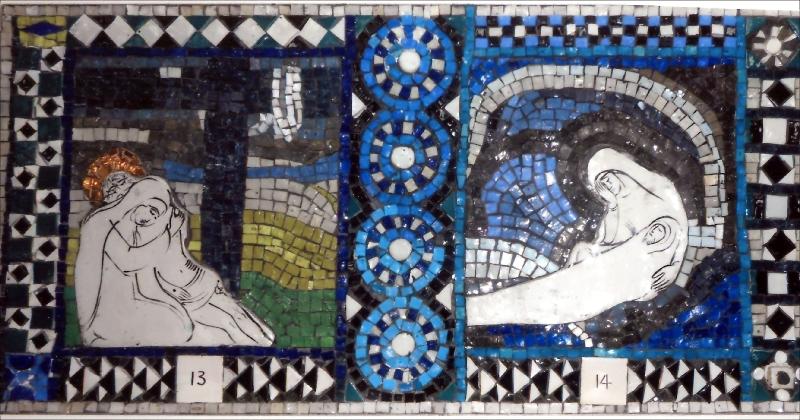 Bronwen died in December 2014 at the age of 94. Her funeral was held at the Dominican Priory of St. Michael the Archangel, Blackfriars Cambridge. 
Her son, the artist, Mark Pulsford has kindly supplied me with much of this information.
Linda Escott